I love burlap and use lots of it in my crafts and DIY projects. It's affordable and comes in lots of great colors. However, burlap can be a messy fabric because it tends to shred, unravel and hold creases. Luckily, you can easily prepare burlap for crafts in a few simple steps.
1. The loose weave of burlap allows you to pull out individual threads, leaving the perfect cutting channel.Measure the amount of burlap needed. Find the closest strand and give it a gently pull.
2. Continue to pull the thread it will bunch up your burlap as it comes out of the fabric. Don't worry if it breaks, simply look down the "path," find the rest of the strand, and continue to pull.
3. If desired pull a second strand out to make the channel wider. Pull a thread from the  side of the cloth to make perfect rectangles or squares.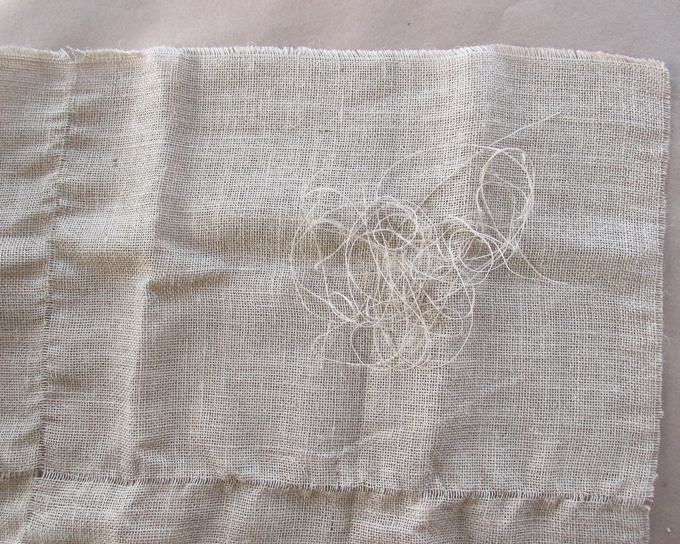 4. Cut the burlap.
5. Burlap holds lots of creases. To smooth and straighten your burlap, spray with my homemade spray starch and iron on medium heat. You can add a few drops of essential oil to make it smell great. I love using lavender or lemongrass. If your burlap is extremely smelly (it sometime has a strong earthy or grass smell) spray it with my Homemade Air Freshener for Fabric and Rooms or white vinegar before the spray starch. (If you use vinegar the smell will dissipate as the fabric dries leaving it odorless.)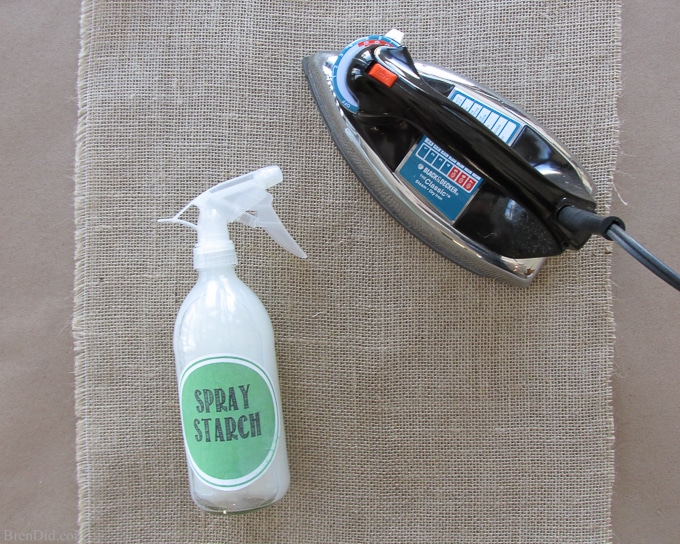 6. To stop fraying, add a bit of school glue around the edge.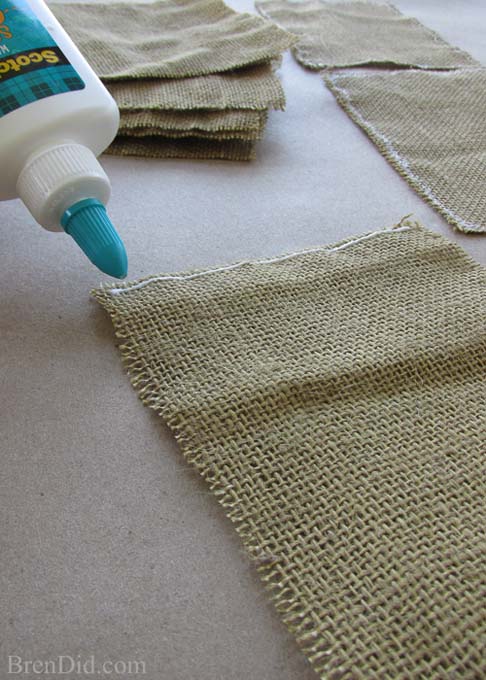 Rub the glue into the weave of the fabric a bit with your finger or a q-tip.  Allow the glue to dry completely.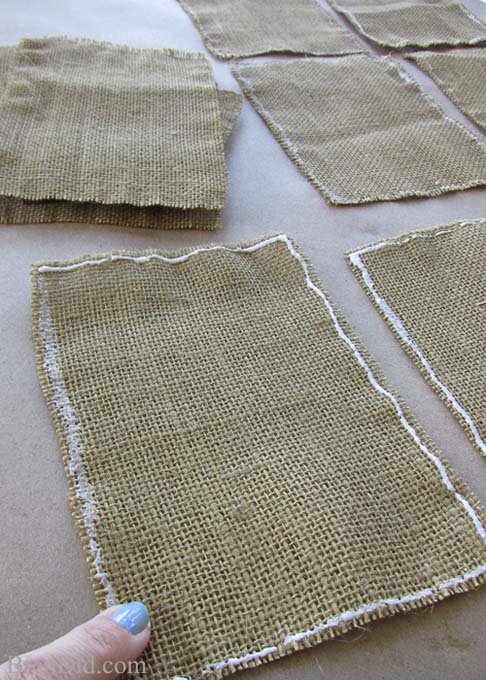 7. You're now ready to continue crafting! I use these techniques to make perfect banner pennants quickly and easily.
You can try some of my easy burlap projects:
I hope these tips help you complete burlap projects more quickly and easily! Comment below and let me know what you are making with burlap!