Take a trip down memory lane (and back to your childhood) with these frame-worthy free printables featuring 10 of the best Anne of Green Gables quotes. Frame your favorite then get ready for the premiere of Anne with an E on Netflix!
Disclosure: Netflix provided me with a streaming device and service in return for writing about their service. The opinions and free printables in this post are my own. #StreamTeam This post uses affiliate links. They don't cost you a thing and help us bring you creative projects. Read more in Policies & Disclosures.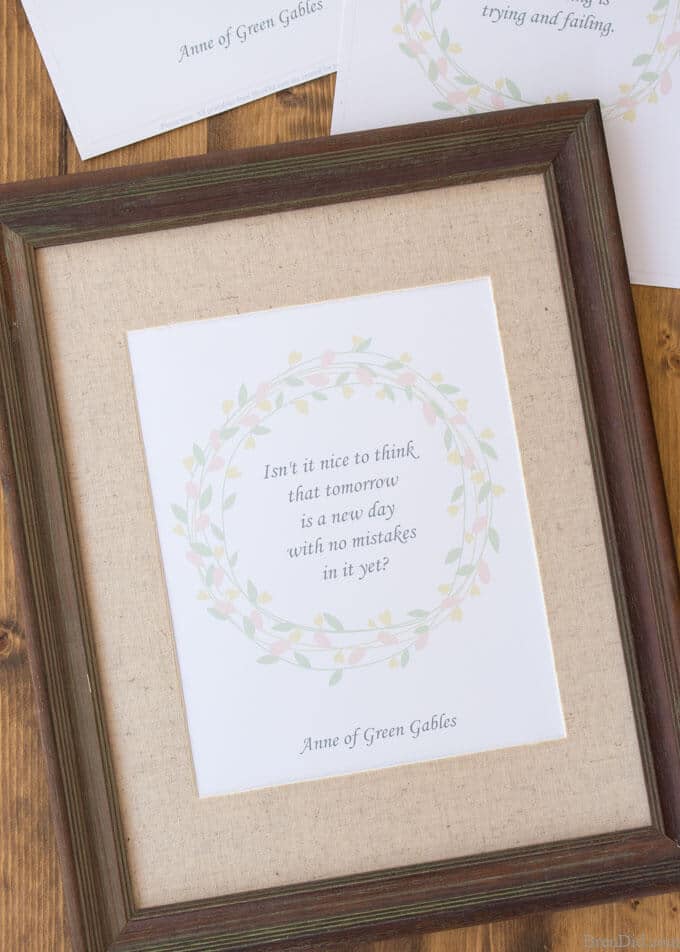 Longing for Prince Edward Island
As a school girl I longed to visit far off places and exotic locations. The list was pretty predictable (Hawaii, the Eiffel Tower, Buckingham Palace) with one slightly odd addition… Prince Edward Island, Canada.
I was completely enamored with the location because it was the setting of one of my favorite book series, Anne of Green Gables by L. M. Montgomery.
I longed to smell the ocean air while I traipsed along red clay roads lined with cherry blossoms and apple trees.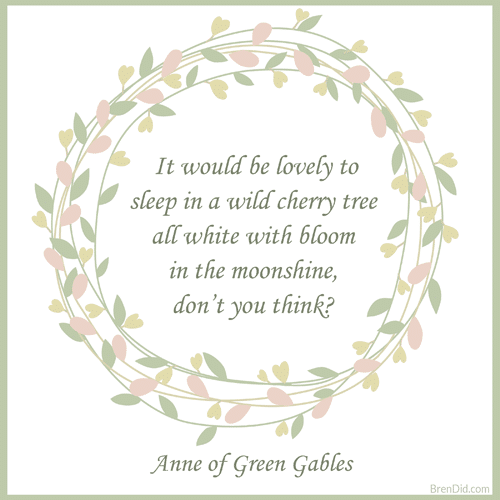 It seems I'm not alone in my fiction inspired travel dream… today more than 109 years after Montgomery set the books on her beloved island home the novels still lure thousands of tourists to the island each year.
AMAZING!
Streaming Anne of Green Gables on Netflix
I've never gotten to visit the white house with green gables… but I did get a chance to view more of the gorgeous scenery of the island in Netflix's new series Anne with an E.
I admit, like many long time Anne fans, I was hesitant when Netflix first announced the premiere of the a new series. (I was not sure that any adaptation could live up to the 1985 Canadian television miniseries staring Megan Follows.)
Anne with an E is a gritter, more real telling of the Anne story that gives viewers more insight into the working of Anne's incredible brain and her life before Green Gables.
The Best Anne of Green Gables Quotes
To celebrate my love for Anne (and Price Edward Island)  I've turned 10 of the best Anne of Green Gables quotes and turned them into free 8×10 prints you can frame, hang on a bulletin board, or send to your favorite Green Gables fan.
Enjoy the trip down memory lane and celebrate… the new Anne (with an E) is here!
I'm so glad I live in a world where there are Octobers.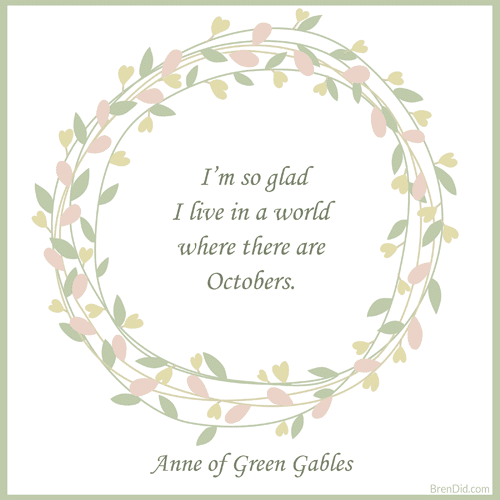 Well, that is another hope gone. My life is a perfect graveyard of buried hopes.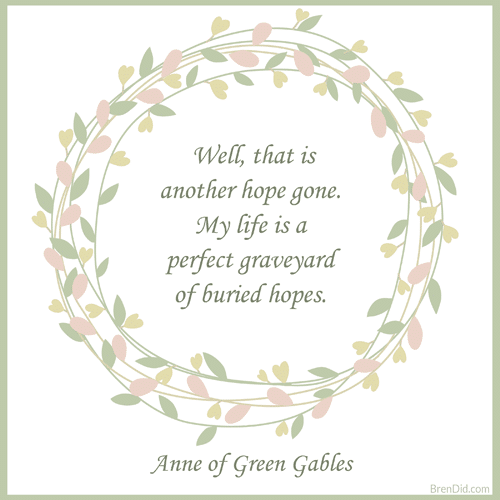 It would be lovely to sleep in a wild cherry tree all white with bloom in the moonshine, don't you think?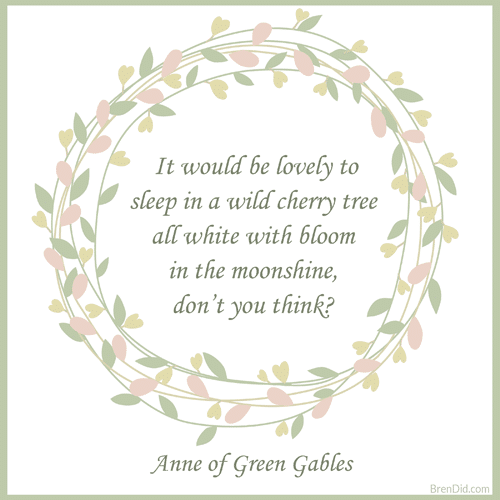 But if you call me Anne, please call me Anne with an 'e'.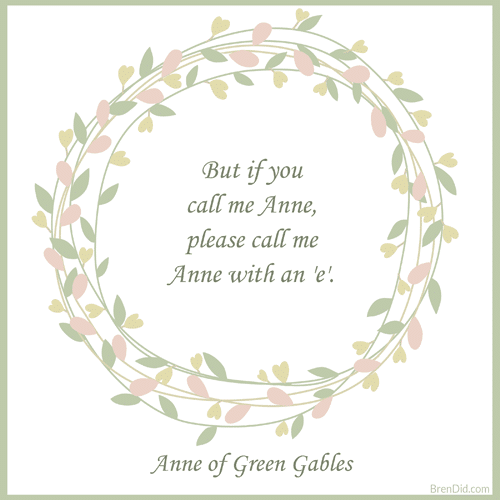 Isn't it nice to think that tomorrow is a new day with no mistakes in it yet?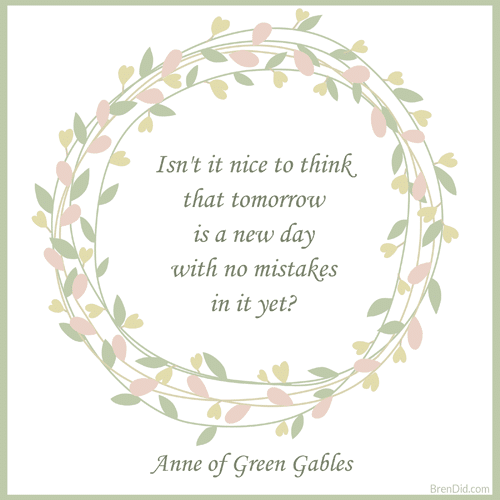 Isn't it splendid to think of all the things there are to find out about? It just makes me feel glad to be alive – it's such an interesting world.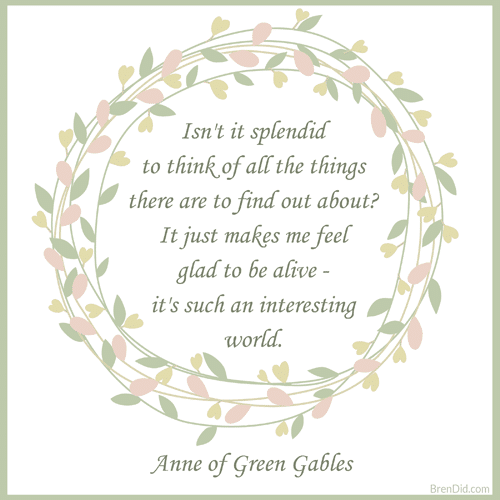 People laugh at me because I use big words. But if you have big ideas you have to use big words to express them, haven't you?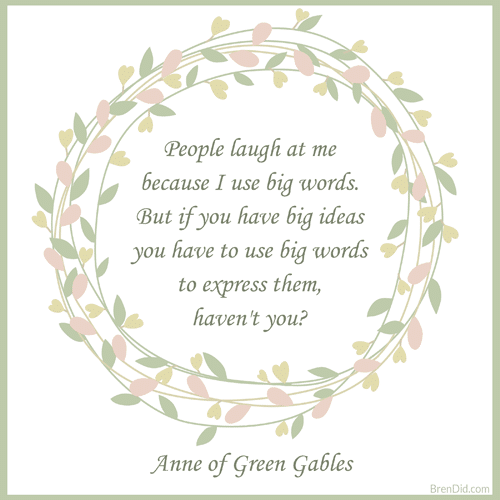 Next to trying and winning, the best thing is trying and failing.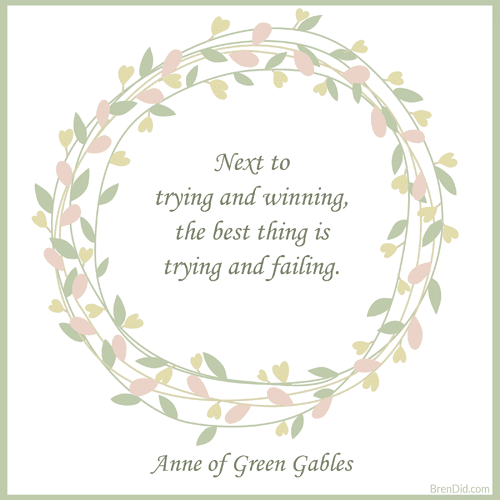 Kindred spirits are not so scarce as I used to think. It's splendid to find out there are so many of them in the world.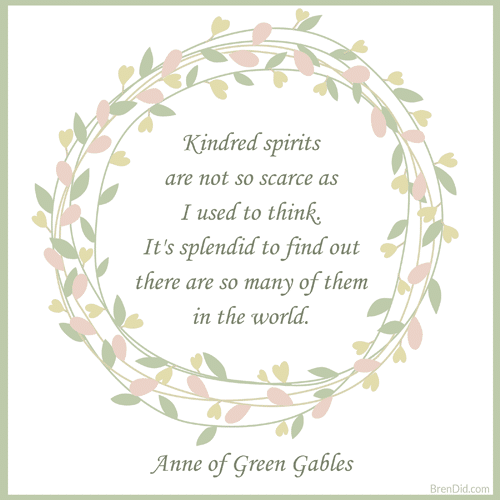 It's been my experience that you can nearly always enjoy things if you make up your mind firmly that you will.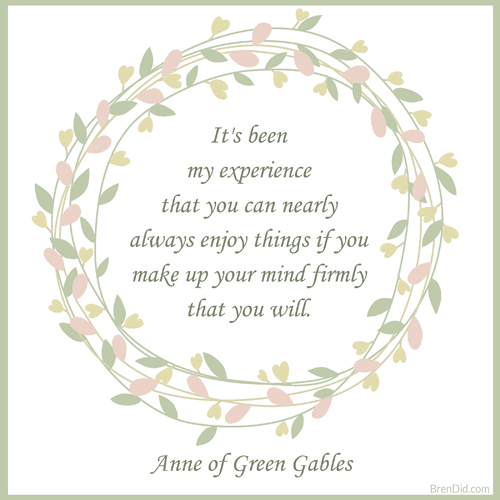 Download The Free Printables
Get a full set of Anne of Green Gables quotes that are high-resolution print quality. They are available to download as a PDF.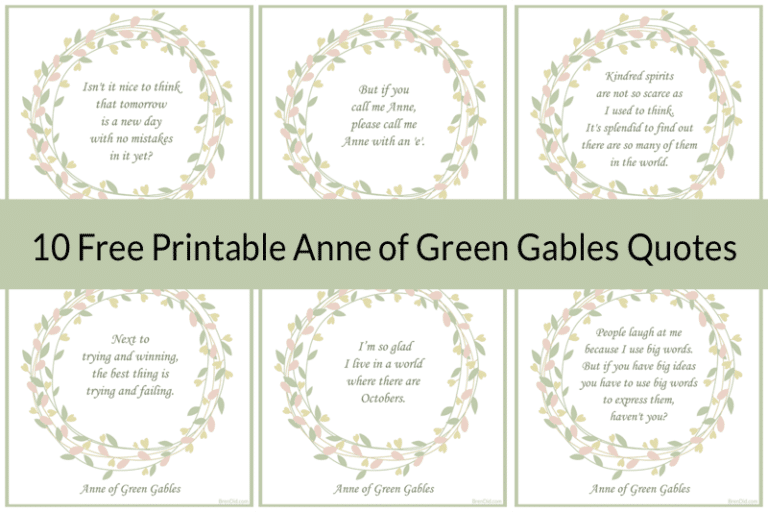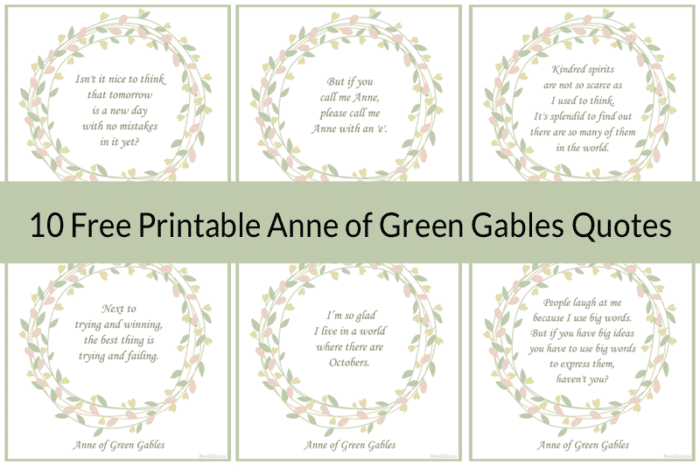 Like my free printables? Sign up for my free newsletter below and never miss a thing!