Make this simple DIY Valentine gift by filling a bucket with playdough and attaching a free printable Valentine cards. Bonus: check out the homemade play dough recipe.
Non-Candy Valentines for Kids
I found sweet little buckets at the Dollar Tree (they are approximately 4 inches tall and 4 inches in diameter) that make adorable and affordable Valentine gifts.
I designed a free Valentine printable that lets your Valentine know you are sending them "Buckets of Love." 
Fill the bucket with playdough for a simple candy free idea.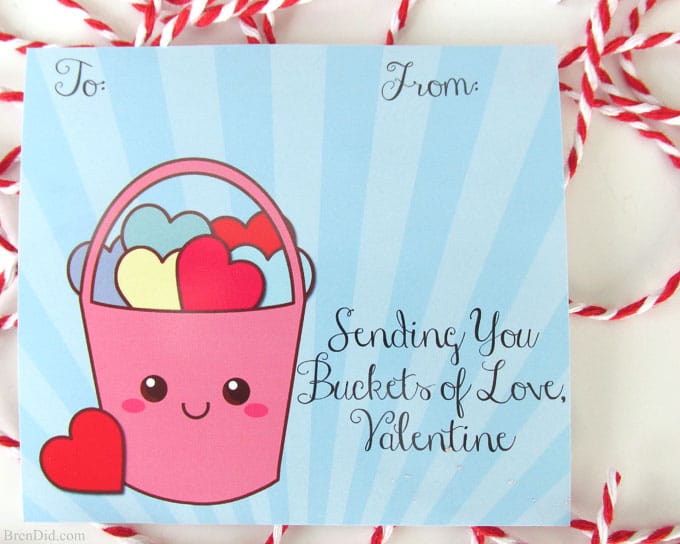 Homemade Gifts
My favorite homemade gift as a little girl was the homemade playdough I helped my mom make and color in our very own kitchen.
My mom was my preschool teacher so I looked up her play dough recipe in the cookbook we "wrote" as 4 year olds. It's a simple, classic play dough recipe made from basic kitchen ingredients.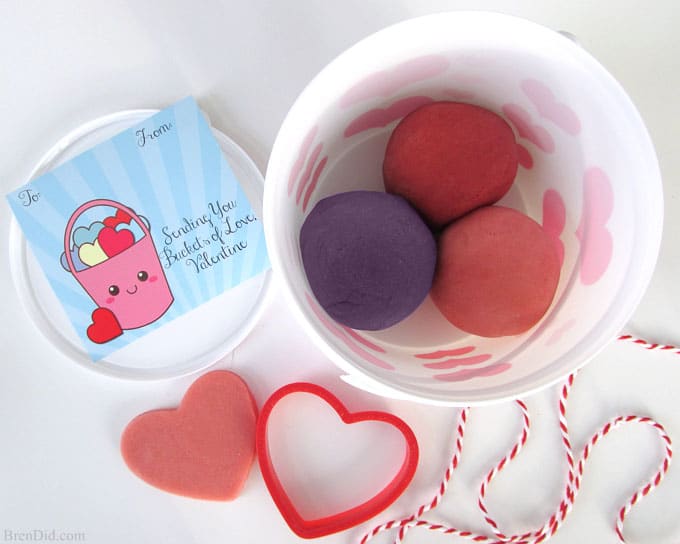 My daughter and I made one batch of play dough and colored it pink, red and lavender in honor of Valentine's Day. It filled 2 buckets.  
I hope you try making playdough with your kids. It's an easy project that is cheaper than store-bought playdough.
Easy, Non-Toxic Play Dough Recipe
Ingredients
2 cups white flour
1 cup table salt
4 tablespoons cream of tartar
2 tablespoons vegetable oil
2 cup water
food coloring
Instructions
Whisk together the flour, salt, cream of tartar, oil in a medium saucepan. Slowly whisk in the water until it is fully incorporated and there are no lumps.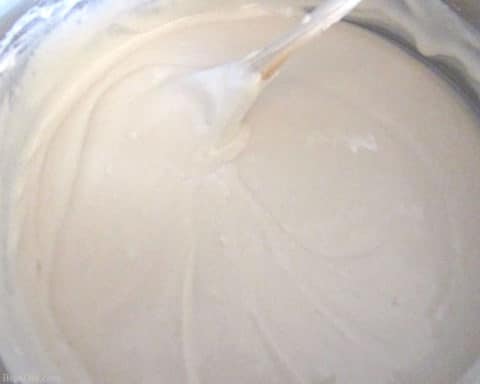 Turn on the stove and heat the mixture over medium-high heat until it thickens and pulls away from the sides of the pan. Stir frequently, using a wooden spoon while you heat the play dough to keep it from sticking or scorching.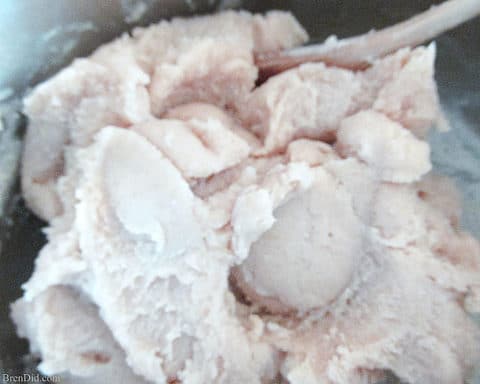 Once the dough is a solid mass, remove it from heat and place it in the bowl of a stand mixer. Knead the dough for 2-3 minutes with a bread hook until it is smooth and shiny. You may also knead by hand. Divide the dough into 3 portions and add food coloring to the middle of the dough lump.
Mix with the mixer or knead by hand until the color is fully incorporated and even. To make pink you need 6 drops of red food coloring. To make red you need about 12 drops of red food coloring. To make lavender you need 5 drops of blue food coloring and 8 drops of red food coloring.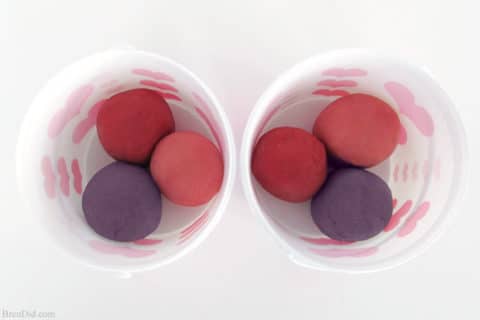 Store the play dough in an airtight container or plastic bag. You do not need to refrigerate. It lasts a long time!
Free Printable Valentines
Download your free printable Valentine cards here.
Like my easy crafts and free printables? Sign up for my neswletter below and never miss a thing!